A blog's design and layout are critical components of its success, from providing an engaging user experience to enhancing SEO. This article explores the essential elements of effective blog design and layout, providing a comprehensive guide for anyone looking to optimize a blog's aesthetic and functional aspects.
1. User Interface and User Experience (UI/UX)
User Interface (UI) and User Experience (UX) are crucial in the design and layout of any online platform, and blogs are no exception. UI refers to the design and aesthetics of your blog, while UX is about the experience users have when they navigate your blog.
A. User-Friendly Navigation
Navigation is a critical aspect of UX design. It should be intuitive and easy for your users to find what they're looking for. Minimize the number of clicks necessary to reach any given page. Consider including a search bar, a well-organized menu, and breadcrumb navigation for a seamless navigation experience.
B. Responsive Design
With the advent of multiple screen sizes, from desktops to smartphones, responsive design is no longer optional. Ensure your blog layout adjusts appropriately to different screen sizes to provide an optimal viewing experience.
C. Loading Speed
Slow-loading websites are a significant turn-off for users. Enhance your blog's loading speed by optimizing images, leveraging browser caching, and minimizing HTTP requests. Google's PageSpeed Insights is a free tool that can help you analyze and improve your blog's loading speed.
2. Visual Design
The visual design of your blog plays a substantial role in attracting and retaining visitors. It includes elements like color palette, typography, imagery, and white space.
A. Color Palette
Your blog's color palette should align with your brand's colors to maintain consistency. Use colors that evoke the emotions you want your audience to feel. For instance, green often symbolizes tranquility and health, while blue can convey trust and reliability.
B. Typography
Typography should not only be visually appealing but also legible. Be consistent in using fonts across your blog. Pairing a maximum of two to three different typefaces can create visual harmony without overwhelming your readers.
C. Imagery
Images can significantly enhance your blog's appeal. Whether you're using photos, infographics, or illustrations, ensure they are high-quality and relevant to your content. Be mindful of copyright when sourcing images.
D. White Space
White space, or negative space, refers to the empty areas around your content. It helps break up the page and make it easier to read and digest. Use it strategically to highlight important elements on your page.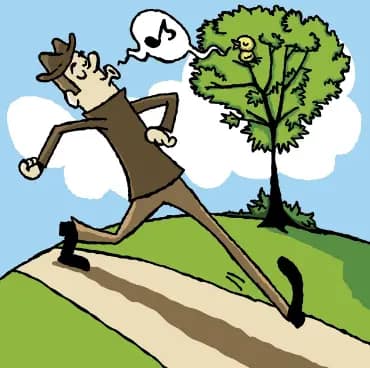 3. Content Layout
How you present your content directly influences its readability and engagement.
A. Headings and Subheadings
Using headings and subheadings allows readers to skim your content and understand the main points quickly. They also improve your SEO as search engines use them to understand your content better.
B. Short Paragraphs and Bullet Points
Short paragraphs and bullet points make your content more digestible, especially on mobile devices. Break up long blocks of text to enhance readability.
C. Call-To-Action (CTA)
Every blog post should include a clear CTA. It could direct readers to read another blog post, sign up for your newsletter, purchase a product, or share the post on social media. Make your CTAs prominent and compelling.
4. SEO Elements
Search Engine Optimization (SEO) is a crucial aspect of blog design and layout. It can help your blog rank higher on search engine results and attract more traffic.
A. Meta Descriptions and Title Tags
Meta descriptions and title tags give search engines and readers a summary of your content. Incorporate relevant keywords but avoid keyword stuffing.
B. URL Structure
Your blog's URL structure should be simple and descriptive. It should give readers and search engines an idea of what the page is about. Use hyphens to separate words in the URL.
C. Internal and External Links
Linking to relevant internal and external sources can boost your SEO. It helps search engines understand your content better and provides additional value to your readers.
5. Social Sharing
Social media sharing buttons make it easy for readers to share your content, increasing your blog's visibility.
A. Placement of Buttons
Place your social sharing buttons where they're easily visible — at the top, bottom, or side of your blog posts. However, avoid overly intrusive placements that might disrupt the reading experience.
B. Relevant Platforms
Include buttons for the most relevant social media platforms for your audience. You don't need to include every possible platform.
Final Thoughts
In conclusion, blog design and layout are essential elements of any successful blog. By focusing on clean and simple design, clear navigation, responsive design, consistent branding, easy-to-read typography, engaging visuals, fast loading times, and social media integration, you can create a blog that attracts and retains readers, showcases your content in the best possible light, and ultimately drives more traffic and engagement. So, start thinking about your blog design and layout today, and watch your blog thrive!