When it comes to choosing a smartphone, there are primarily two operating systems to choose from: Android vs iPhone. While both of these operating systems have their own strengths and weaknesses, this article will focus on why Android may be the better choice for some users. Here are nine reasons why you should pick Android over iPhone.
Customization Options
One of the biggest strengths of Android is the customization options it provides. Unlike Apple's iOS, Android allows users to change the look and feel of their device's interface, including the home screen, lock screen, and app icons. Android users can also choose from a wide variety of third-party launchers, widgets, and icon packs to customize their device's appearance to their liking.
In addition, Android also provides users with more control over their device's settings. For example, Android users can easily access the device's file system, allowing them to manage files and folders more easily. They can also install apps from third-party app stores, giving them access to a wider range of apps than what's available on the Google Play Store.
Expandable Storage
Another advantage of Android is the ability to expand storage capacity using microSD cards. While some iPhone models offer different storage options, users are stuck with the storage capacity they choose at the time of purchase. In contrast, Android users can easily add more storage space by purchasing a microSD card and inserting it into their devices.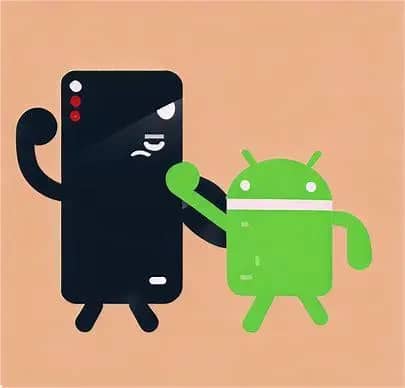 This is especially useful for those who frequently take photos and videos or store large files on their device. With expandable storage, users don't have to worry about running out of storage space and can store as much data as they want.
More Affordable Options
While Apple is known for its premium pricing, Android devices come in a wide range of prices, making them more accessible to a wider range of consumers. Android devices are available at various price points, from budget devices to high-end flagship devices.
This makes Android a great option for those who want a powerful smartphone without breaking the bank. Additionally, many Android devices offer similar or better specs than their iPhone counterparts at a lower price point.
Better Integration with Google Services
If you're someone who uses Google's services heavily, Android may be the better choice for you. Android is developed by Google, which means it offers seamless integration with Google's services, including Google Drive, Google Photos, Google Maps, and Google Assistant.
This integration allows Android users to easily access and manage their Google accounts from their devices. For example, Android users can use Google Assistant to set reminders, send texts, and make phone calls using voice commands.
More Diverse Hardware Options
While Apple offers a limited range of hardware options, Android devices come in a variety of shapes and sizes from different manufacturers. This means that there's a device out there for everyone, whether you prefer a large screen, a compact device, or a device with a physical keyboard.
Additionally, Android devices offer a wider range of hardware features than iPhones, including headphone jacks, IR blasters, and expandable storage, giving users more options when it comes to choosing a device that fits their needs.
Customizable Default Apps
Another advantage of Android is the ability to choose default apps for various tasks. While iOS users are stuck with Apple's default apps for tasks like web browsing, email, and messaging, Android users can choose from a variety of apps to be their default.
This means that you can choose your favorite email app, messaging app, and web browser to be your default on Android, giving you more control over your device's functionality.
Google Play Store
The Google Play Store is the primary app store for Android devices and offers a wider range of apps than Apple's App Store. While both app stores have a large number of apps, the Google Play Store offers more free apps and games than the App Store.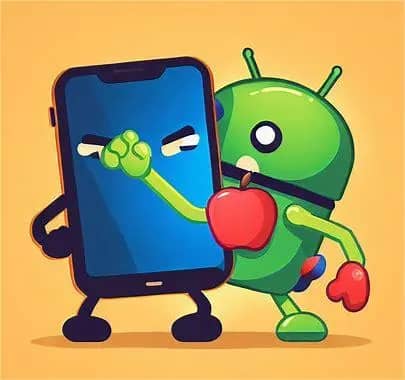 Additionally, the Google Play Store allows users to try apps before purchasing them, and it also offers more flexibility when it comes to payment options, including carrier billing and Google Play credit.
More Open Source
Android is an open-source operating system, which means that anyone can access and modify the code. This openness allows developers to create custom ROMs and modify the operating system to their liking.
While this may not be important for the average user, it's a significant advantage for developers and power users who want more control over their device's software.
More User-Friendly Interface
Finally, Android offers a more user-friendly interface than iOS. Android's interface is highly customizable, allowing users to rearrange their home screen and app icons to their liking. Additionally, Android's notification system is more intuitive than iOS, with notifications appearing in a separate panel that can be easily accessed and managed.
Furthermore, Android also offers a back button that allows users to go back to the previous screen or app, making it easier to navigate through the device's interface. This feature is particularly useful for those who are used to using a desktop computer or laptop, as it provides a familiar way of navigating through their device.
Conclusion: Android vs iPhone, Who is the Winner?
Android vs iPhone, which one is your choice? While both Android and iPhone have their own strengths and weaknesses, Android offers some unique advantages that may make it a better fit for some users. From customization options to expandable storage and a more affordable price range, Android devices offer a wider range of options to choose from.
Additionally, Android's integration with Google services, diverse hardware options, customizable default apps, and more user-friendly interface make it a compelling choice for those who prioritize flexibility, control, and personalization in their smartphone experience.
Ultimately, the decision between Android and iPhone comes down to personal preference and needs. By considering the factors outlined in this article, you can make an informed decision on which operating system is the best fit for you.